Infrastructure Staff Recruitment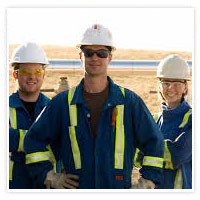 Every country develops depending upon the development of its infrastructure. The infrastructure require the development of rail, road, electricity and telecommunication projects. With every coming project the economy requires a lot of skilled and non skilled workers.
Airport
We hold expertise in providing professionals for on-going construction / renovation projects going on at national / international airport. The experts are offered for building works like -
Terminals
Pavements
ATC
Control towers
Runways
Bridges
We offer experts for constructing / renovation of different types of bridges like -
Beam bridges
Cantilever bridges
Arch bridges
Suspension bridges
Cable-stayed bridges
Truss bridges
Dams
We offer support of professionals for new dam construction projects / old dam repairing works including for dams like -
Arch dams
Gravity dams
Arch-gravity dams
Embankment dams
Rock-fill dams
Earth Works
We offer HR support for different Earth work industries like -
Geo-science
Seismology
Geodesy
Earth system science
Environmental science
Atmospheric science
Oceanography
Highways
We offer professionals for highway construction projects including for -
Laying Concrete and Asphalt layer roads
Free ways
Express Ways
Concrete Roads
Motorway
Dirt road
Arterial road
Hydro
We offer professional support for projects involving -
Hydro-power project construction
Hydro-power project renovation
Piling
A "composite pile" is a pile made of steel and concrete members that are fastened together, end to end, to form a single pile. It is a combination of different materials or different shaped materials such as pipe and H-beams or steel and concrete.
Power
We offer complete HR solutions from supervisor to senior civil, electrical engineers and projects managers to customers from power industry by offering -
Temporary staffing solutions
Permanent staffing solutions
Town Planning
We offer complete solutions to clients working in real estate & township construction by offering professional support in form of -
Architects
Engineers
Supervisors
Traffic
We have with us ready availability of trained professionals to efficiently handle high traffic conditions in and around construction sites for civil engineering projects involving heavy off the road (OTR) vehicles as well as material handling equipment movement that can pose threat to disrupting passenger vehicular traffic. These professionals include -
Traffic personnel
Traffic control staff
Transportation
We have trained and professional support in form of transportation personnel who can be used for efficiently handling -
Complete transportation needs involved in civil engineering works i.e, Heavy Vehicle Drivers, Trailer Drivers, Dumper operator, Escavator operator, JCB operator, Bopcat operator, Rollar operator, Dozer operator
Water / Drainage
Our expertise lies in offering temporary / permanent HR staffing solutions for handling projects involving -
Construction of water body systems and drainage systems
Renovation of water body systems and drainage systems
Maintenance of water body systems and drainage systems