Profile

Shella consultants is one of the top ranking executive staffing firm that specializes in placing personnel exclusively in the construction, engineering and architectural industry. Our working knowledge of the construction industry, extensive network, and years of staffing experience allow us to create successful matches for every job.

We strive to meet the evolving challenges of workforce flexibility with executive staffing services and solutions tailored to your precise business needs, both locally and worldwide. Our customer service team recognizes the unique requirements of each company and work quickly to maximize opportunity for perfect fit. We expertise in placement of all levels of professionals throughout the construction industry - from general contracting and design/build to construction management and heavy/highway.

Apart from the traditional practices to source candidates (like advertising in newspapers), we use online media to find out most appropriate, promising and highly credentialed candidates. We work with confidentially. All applicants are screened and references are checked to ensure only right candidates with desired qualification. There is never a charge for the search, only the outcome.

In an endeavor to provide our clients personalized services, we have established an International Branch Office in Germany and domestic branches & Associated Offices at New Delhi, Ludhiana, Chennai, Hyderabad, Bangalore, Goa, Cochin & Calicut. Today, we have gained an enviable reputation by providing exemplary customer service and competent employees in India, Gulf, Europe, U.K, U.S.A as well as other parts of the globe.



Recruitments
Civil Engineering
Architecture & Design
Civils, Building & Construction Trades & Labour
Civils Management
Construction Management
Engineering
Contracting
Health & Safety
Procurement
Mechanical & electrical trades & labour
Surveying
Our Mentor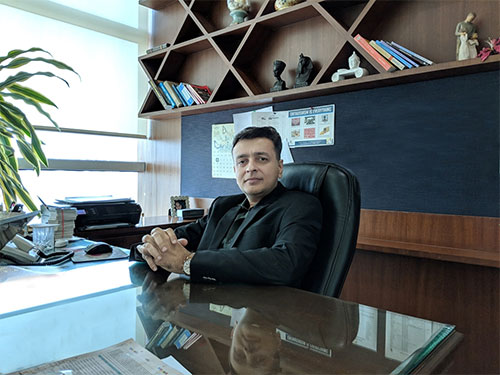 We channelize our efforts under the astute leadership of Mr. Kapil Gupta (CEO), a Management Graduate, having Diploma in Business Finance, PostGraduate Diploma in Foreign Trade and Diploma in E. Business Technologies.
Having fifteen years of experience, he has traveled extensively to UK, France, Germany, Italy, Switzerland, Belgium, Netherlands, Dubai, Kuwait, Bahrain and Egypt regarding export matters and recruitment. He has brought complete professional approach in recruitment and mastered the art of handwriting analysis (Graphology) through which he can select the right candidate suitable for a particular job.
Our Business Approach
Shella Consultants is well equipped to understand, anticipate and respond to the evolving staffing needs of the construction industry. We are constantly developing and optimizing innovative staffing solutions to provide right professional within a short period of time.

We have a team of qualified and experienced professional for testing, interviewing and assessment of the candidate. The complete selection process is done with great confidentiality.
Our Search Methods
Utilizing innovative search methods, we strive to fulfill client's staffing needs with high caliber employees. The candidates are shortlisted keeping in mind the considerations like industry-specific skills and the location. We work in close coordination with our clients to understand their company's culture and search for the talent needs that go well beyond a job description.

We complement our search methodology with an evaluation and selection process that is designed to identify and select those individuals who consistently outperform.
Our Work Process
Our knowledge of construction industry recruitment ensures that we are able to manage all of our clients' individual recruitment requirements. We pro actively tap the market for excellent candidates. Once the candidates are identified, we conduct interviews, and obtain detailed information (on topics such as educational background, experience, job history, career goals, personality traits, compensation etc.)

Masons: We have huge Data Base of candidates Rajasthan, Punjab, Orrisa, Andhra Pradesh,Gujarat etc
Steel Fixers: We have huge Data Base of candidates from Madurai, Punjab, Gujarat, Utttar Pradesh.
Electrician: We have huge Data Base of candidates from Mumbai, Gujarat, Uttar Pradesh, Bihar, Jharkhand, Coachin
Plumbers: We have huge Data Base of candidates from Coachin, Mumbai, Orrissa, Punjab, Uttar pradesh
Helpers: We have huge Data Base of candidates from Andhra Pradesh, Orrissa, Rajasthan and Kolkata

Our Team & Infrastructure
Our Construction Industry recruitment team expertise in the recruitment of managerial, commercial and engineering staff. We are equipped with state-of-the-art recruitment technologies and have a team of seasoned expert recruiters. We have latest communication facilities, frequent transportation and worldwide network of offices. We also have an extensive database of highly qualified and experienced candidates looking for the right job in the industry.
Our USP
Capitalizing on our strengths and unparalleled dedication, we have carved a niche for ourselves as a leading construction industry recruitment company in India. We partner your growth by providing best staffing solutions at the most affordable prices and within stipulated time frame. All our programs are tailored to fit our client's hiring needs and financial concerns.
Few other discerning and value added services include the following:
Our services provide best match for the company, considering its values, goal culture, in addition to the qualification and experience.
Though adequate candidates are available for different vacancies, we provide the exceptional ones and we know how and where to find them.
We have developed beneficial interview techniques and the industry experts conduct our elimination rounds. Our clients do not have to spend time searching through CV's to find an appropriate candidate. We offer you the candidates of the highest quality and from amongst the best in the industry.
Our easy access to candidates at national as well as international level provides us an impressive selection, for any location.
We give all our clients the best of services and facilities, irrespective of the size of business contract. Companies seeking to fill a single "hard-to-fill position", say for a executive director will receive the same level of quality and service as that offered to our clients seeking labor force for massive hiring projects.
We are experts at finding the right individual that you need for all positions, ranging from grass roots level right through to directorships.
ISO Certification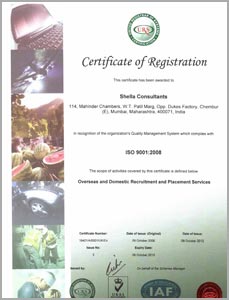 Office